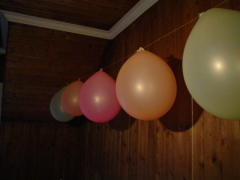 The beautiful human beings that I am addressing in this entry, have not all mastered the sophisticated language of the ancient northern drunks. During the past days in Memphis TN in the superb company of my dear friend Rúnar and my new favorite Emme that I choose to label as the southern fairy, – I have realized that people simply just mean much more to me than I ever thought possible. I want to thank you for housing and nurturing me. I raise my voice in great confidence and say without any doubt that I had the best time, I have had this year.
I bow my head and say thank you, thank you, thank you.
Being picked up from the airport by the mischievous mrs. Morris(frú Sigríður), with her undying charms, and pleasant and somewhat arousing fragrance. I thank you mrs. Morris for being there to carry all the alchol I was forced into buying for my people. Not to mention all the cigarettes I bought for the sicilian.
Then when entering my grand castle on puke street, my dear friend Maria Teresa Stella Falabella(with a name like that you can only be proud), that did some housesitting had put up the set of balloons, visible to you in the included picture. Attached to every ballon is a comic she drew. Coming home from travelling has been somewhat difficult for me, but seeing the decoration made me very happy. One might think I have become soft and sentimental as a result to spending time with these mighty people, but soft and sentimental is what I have always been, and I am not ashamed of it.
Notes on food.
I have turned my back on greasy spoon, and am back to eating organic. Long live anorexia, my favorite disease.