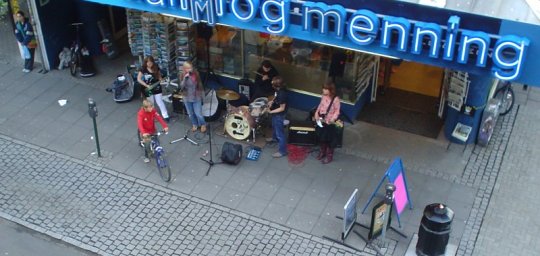 Even though living in Laugavegur can be intolerable during the weekends, while the drunks roam the street. It has the potential to become very lively and enjoyable in the daytime. This afternoon, when returning from my office a few bands performed outside my window. The one in the picture is a band called Mammut, of which I know no details of.
Laugavegur is vivid.
Almost every parade there is strolls down this street. I have a coffeehouse right opposed to my window. I get to see all kinds of events take place. Some are nice, and others are not. Still I love it. I'm sad to say that in the coming february I will have to move. Some man with dough has bought the building and he will demolish it. I will surely, surely miss it.